CatConLA is new to the con circuit, but it's already our favorite place to celebrate everything to do with cats! The 90,000 square foot venue was tricked out with 150 vendors selling cute cat stuff (yours truly included!) and paparazzi-worthy visits from cat celebrities like Nala, Coffee, Pudge, and Lil Bub.
Booth offerings ranged from gifts for cat lovers to kitty-approved treats for our feline furriends. We found cat boxes that doubled as beautiful modern pieces of furniture from Curio.
To keep your house kitty friendly (read: "less appealing to destroy"), you could also find hip, eco-friendly cat scratchers. Kafbo's cardboard scratchers are adorable—choose from a whale, a walrus, a rooster, or a mouse.
There were tons of exhibitors stocked with accessories, art, clothing, and toys for cat lovers! One of our favorites was kawaii design brand 100% Soft. The godzilla Kaiju kitties collection of stickers and art prints is like set of cat emojis with a dash of Lisa Frank, so in other words: perfect.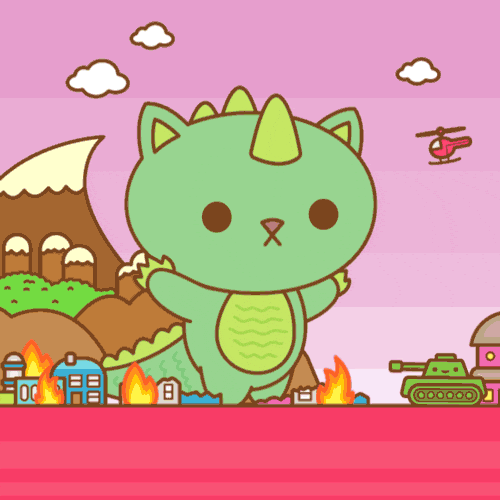 We also loved seeing the first-ever monthly subscription box for cat ladies from Cat Lady Box.  Shirts, jewelry, home decor, accessories, art, and more, delivered in a box your cat can keep (remember: "If it fits, I sits"). KitNipBox was another subscription box we thought was cute, but this one is for cats.
There were items you and your cat could enjoy together, too. One of the CatCon's most buzzworthy items was Fine Feline Snack Wine from Apollo Peak. Available in MosCATo and Pinot Meow, the set includes a non-alcoholic catnip drink for you to pour for your kitty along with a glass for yourself.
And after two days of CatConLA, a glass of wine was just what we needed! We're now braving four days at Anime Expo and looking forward to a nice long break before Comikaze in the fall. We can't wait to see what cat celebrities and swag CatConLA 2017 has in-store!